Marauders and Meteors wrapped up their Super League season tonight when Marauders were looking to consolidate the runners-up spot whilst Meteors were looking to finish as they started by taking the scalp of another team from a higher WPA division.
The match got underway with Marauders, Gareth & Michelle, taking on Meteors, Ben and captain Judith, playing her first game of the season. Meteors started well and moved into a 4-1 lead thanks to a crafty point from Judith which moved the cosh and gave them 3. Marauders soon fought back for a lead of 6-4. Although they were always in touch, Meteors could not quite catch Marauders and at 10-9, MIchelle produced a fine display of pointing to take the game 13-9. In the other game Marauders, Phil & Mike Cranston, were up against Gill Greenwell and Ian. The game had a cagey start, when at 4-3 to Marauders , they took a 4 for 8-3 and then continued to pile on the pressure to run out comfortable winners by 13-3.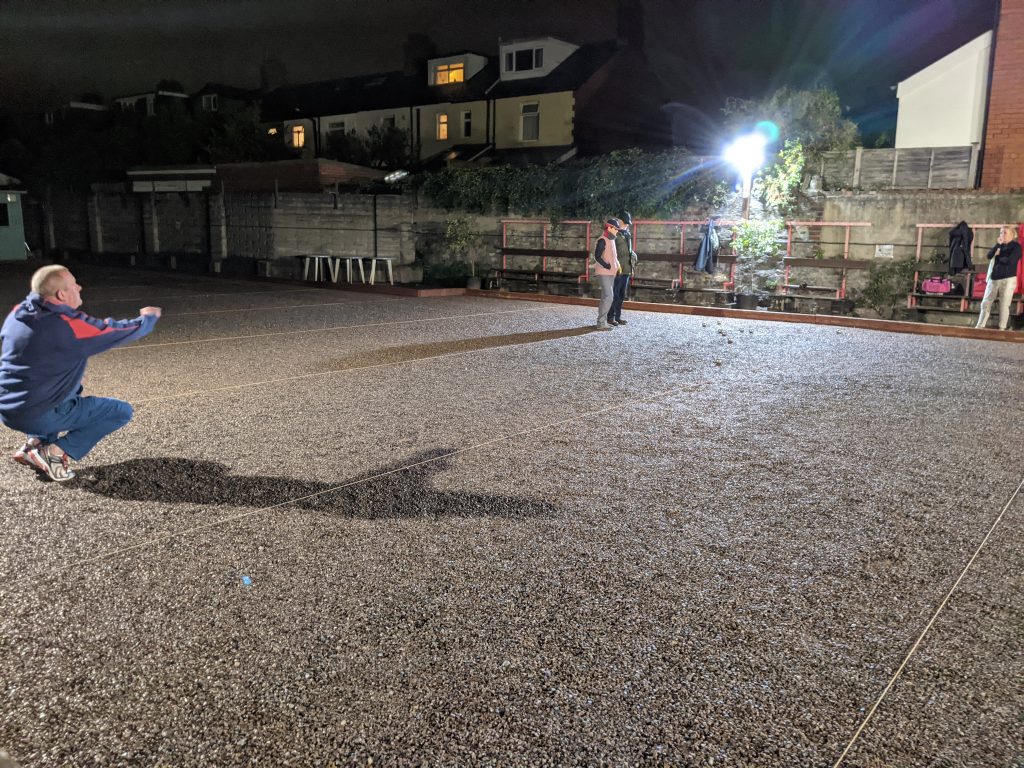 In the reverse pairs, Gareth & Michelle raced into a 5-0 lead but were immediately pegged back when Ian & Gill took a 4 to make it 5-4. Marauders turned the screw and prevented Meteors from taking another point before sealing the win at 13-4. The highlight of the game was at 8-4 when with Marauders holding and 5 boules within 15cm of the cosh, Gill managed to produce a bouncing shot which picked out the Marauders boule from the middle of the group and left Meteors on. The final game was a real cat and mouse affair with Marauders, Phil & Mike coming back from 0-3 down to lead 4-3.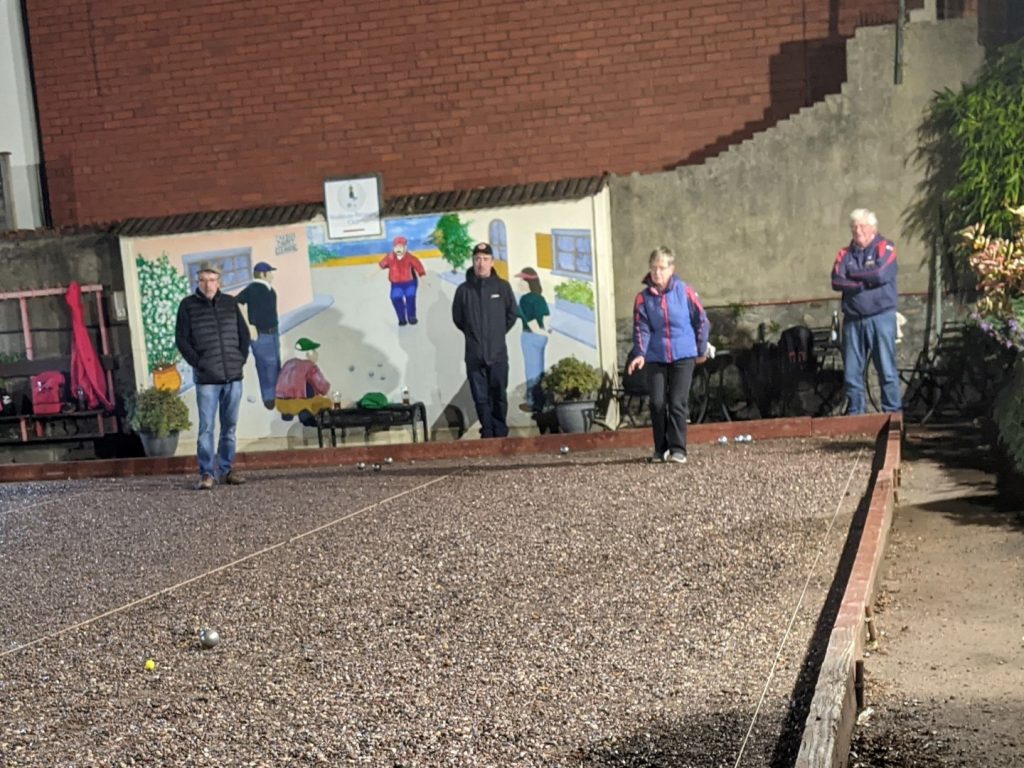 Meteors, Ben & Judith came back again and started to edge ahead from 5-5 to 11-9. Unfortunately at this point the wheels fell off the Meteors game when Ben managed to shoot out Judith's boule leaving Marauders on 3 and Phil pointed in for a fourth to take the game 13-9. It seemed to be a feature of this game with both teams shooting out their own boule more than once. Marauders had run out 4-0 (52-17) winners and confirmed their runners-up spot in the Super League.