Yesterday the club held its annual Open Triples competition when we were blessed with a nice fine morning which unfortunately turned to rain in the afternoon. The competition attracted 16 teams from the WPA and, for the first time ever, 2 teams from across the water from Filton PC & City of Bath PC, with the latter being reinforced by our own Andres Siso.
The morning was played as 4 pools of 4 teams and the results of the pool stage can be found here. The team led by Sean Smith put in the strongest performance in the Pool Stage, being the only team with 3 wins. Notable efforts by teams entirely from Monkstone were recorded by Ash Seath & Jayne Dunn, both with 2 wins.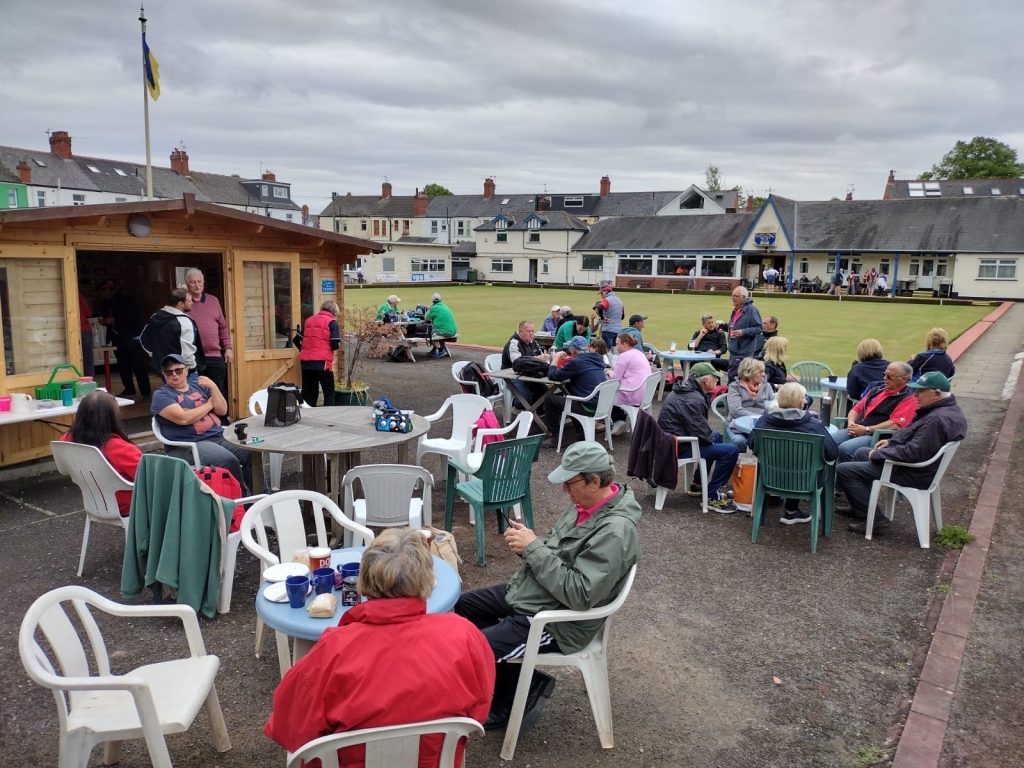 Time for Lunch
The afternoon was played as two knockout competitions, Gold & Silver. All the teams were ranked according to their results in the pool stage, the top 8 played in Gold quarter final whilst the next 8 played in the Silver quarter final.
The Quarter Finals produced a number of shock results when in the Gold competition Robin & Frances Ralph and Andres Siso overcame Len Field, Jean-Yves Robic and Julie Bailey [13-10] and Ash Seath, Keith Thomas and Steve Hawkey saw off Stuart Sutcliffe, Derek Jones & John Attfield [13-4]. In the all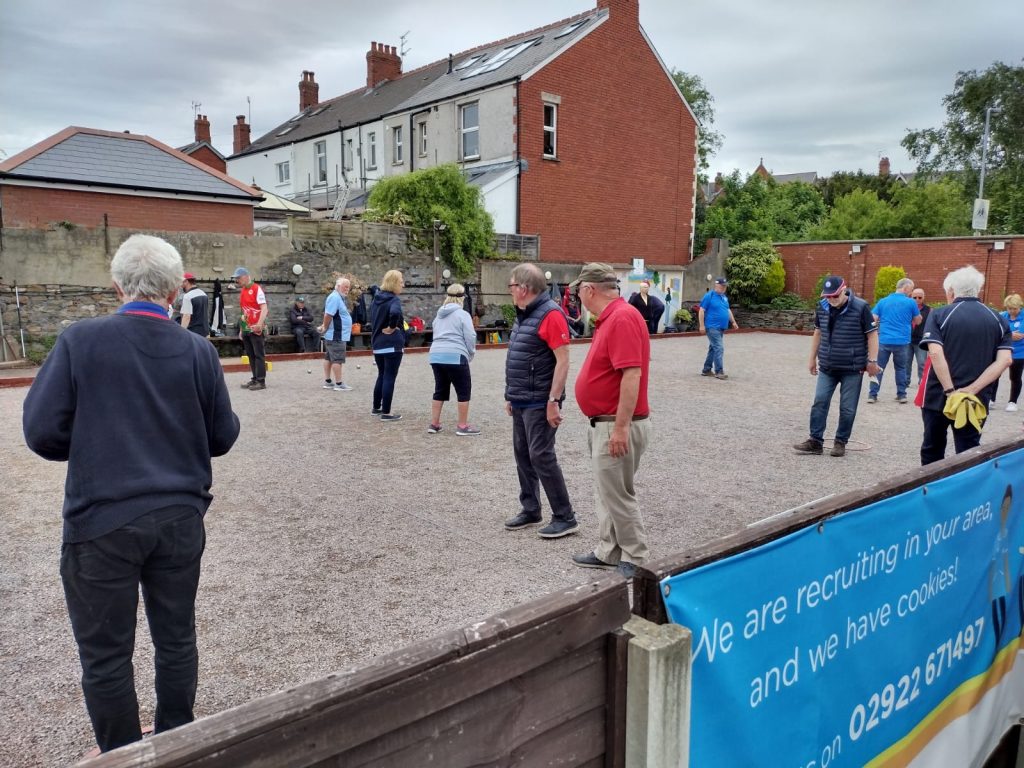 Monkstone clash in the Silver competition, Mike Wigg & Carol & John Maroney prevailed against Roger Green, Gill Clark & Phil Roberts [13-12].
The Semi Finals also produced an unexpected result when, in the Gold, Sean Smith, Ian Bailey & Gareth Spencer were sent home by Tansy & Paul Mayfield and Harrison Ash [13-5].
Play in Full Swing
So the Gold final was fought out between the Robin & Frances Ralph, Andres Siso combo and Tansy & Paul Mayfield and Harrison Ash with the latter prevailing by the narrow margin of 13-12 after recovering from being 6-12 down. In the Silver Final, Bernard & Vickie Adshead and Roger Griffin were pitted against Hugh Morris, Steve Griffiths and Chris James over whom they had prevailed by 13-10 in the Pool stage, but the Monkstone team just couldn't get into the game and went down 13-5. The full results of the Knockout stage can be found here.
Congratulations to all the winners and a big thank-you to all those who participated in, organised or helped in any way in what was a very successful and enjoyable competition.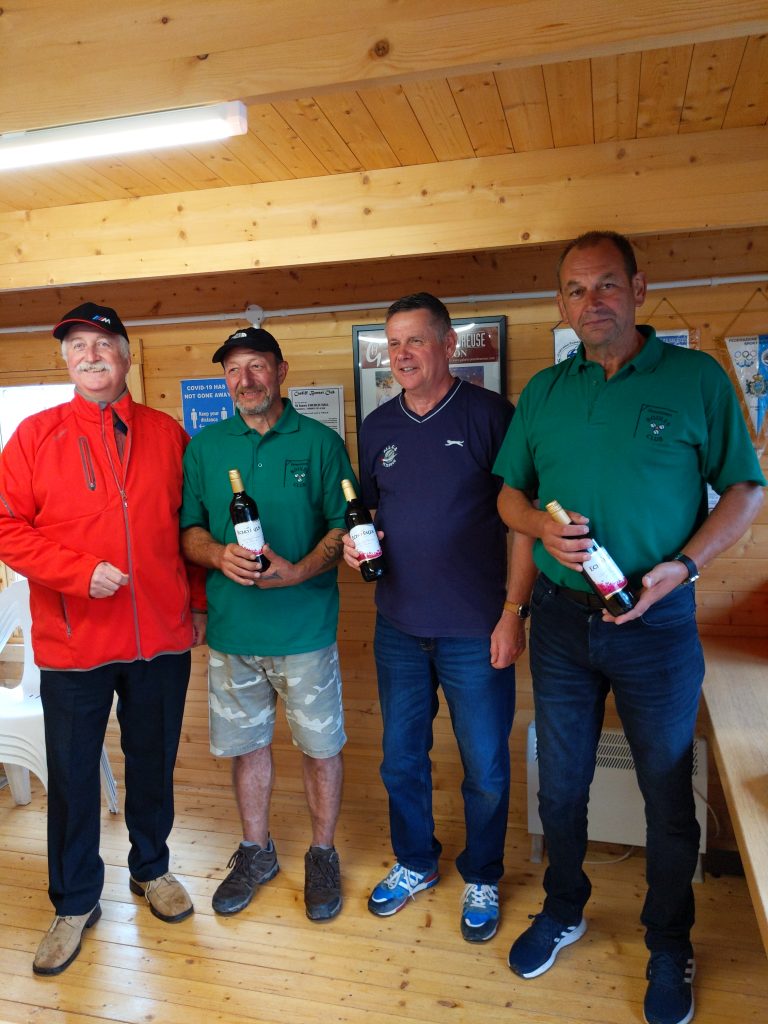 Silver Winners Steve Griffiths, Hugh Morris & Chris James with Monkstone President, Mike Jones.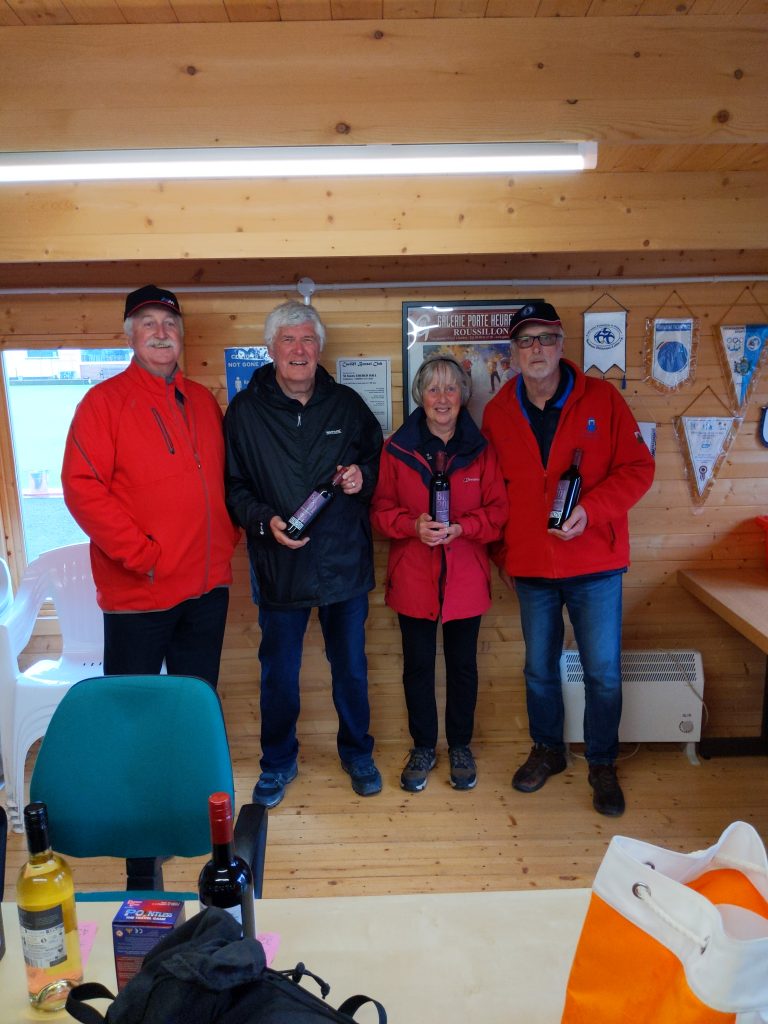 Silver Runners Up Bernard Adshead,
Vickie Adshead & Roger Griffin with Mike Jones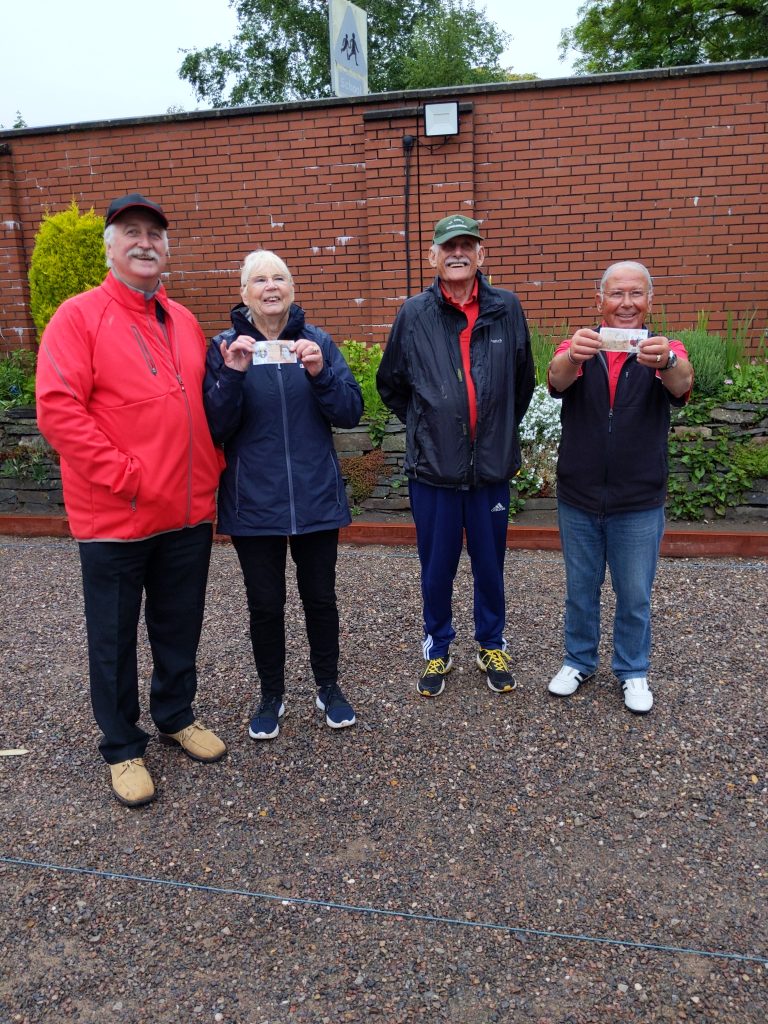 Gold Runners Up Frances & Robin Ralph and Andres Siso with Mike Jones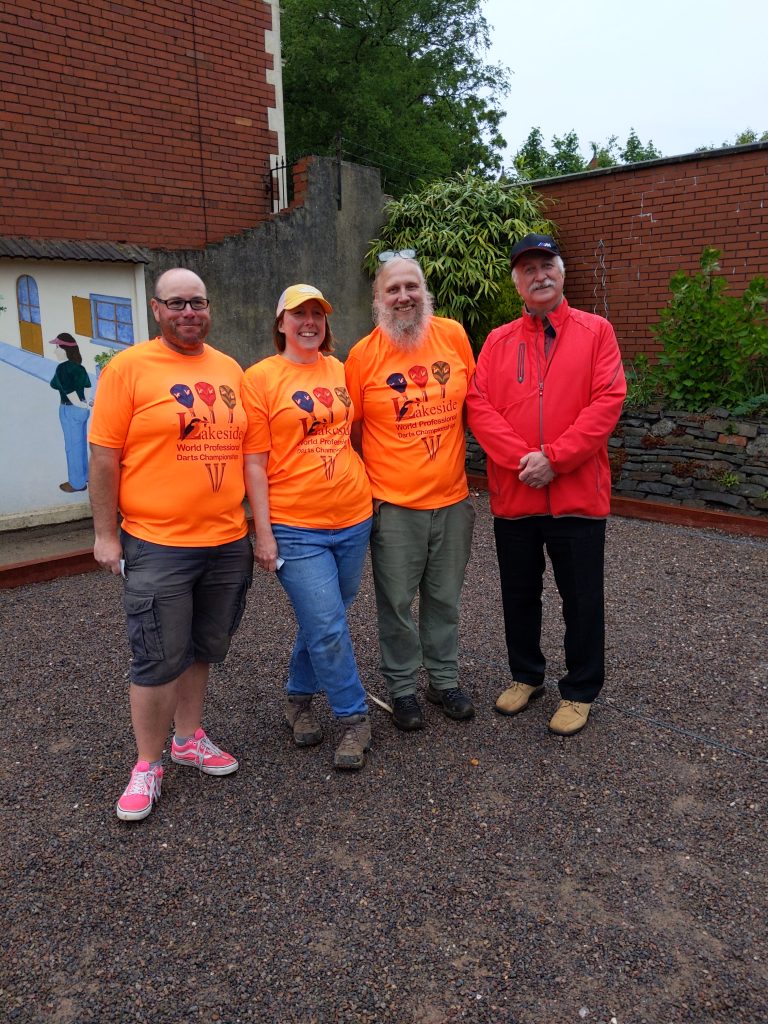 Gold Winners Harrison Ash, Tansy & Paul Mayfield with Mike Jones