Monday 22 June 2020 marked the day when petanque returned to the Monkstone Club after the Welsh Government eased the coronavirus lockdown.
The occasion was marked by Mike "El Pres" Jones throwing the first boule to get us started. Only singles play is permitted so Mike was pitting his skills(?) against Roger Griffin. Before the morning was out we had the Adshead's showing that they had not lost their touch ("…..didn't know they had one", I hear you cry) along with Roger Green & Gill Clark and Sean & Gill Greenwell.
A small step, but nevertheless a welcome return to the sport we have all been missing these past 3 months.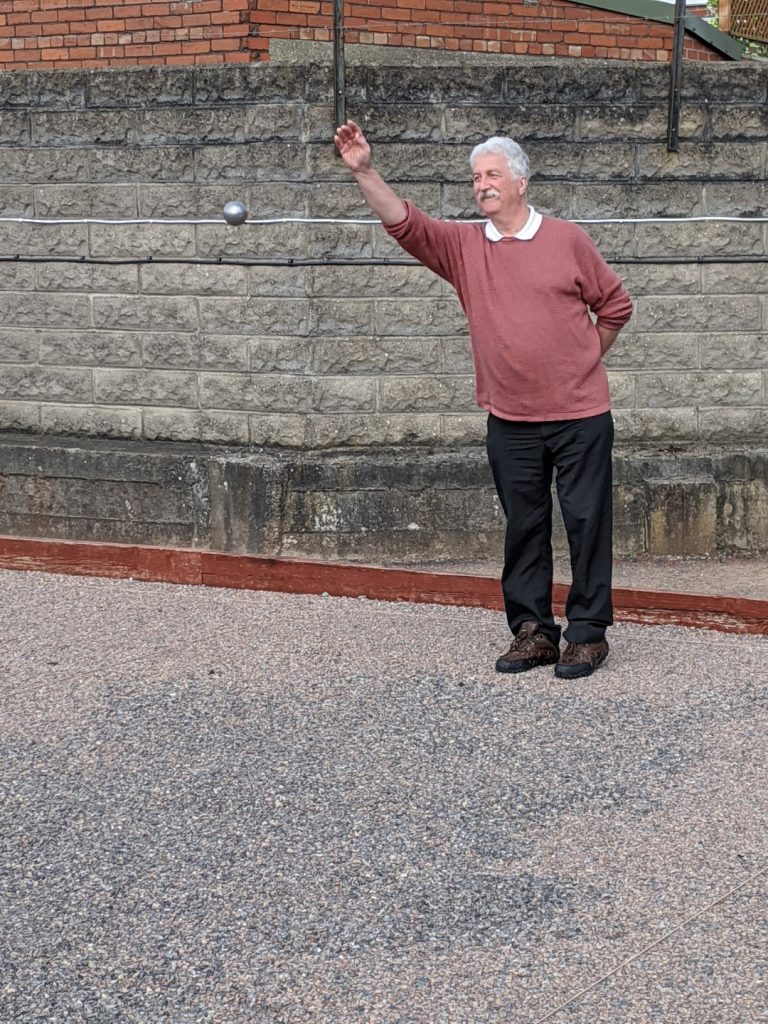 El Pres gets things underway with the first boule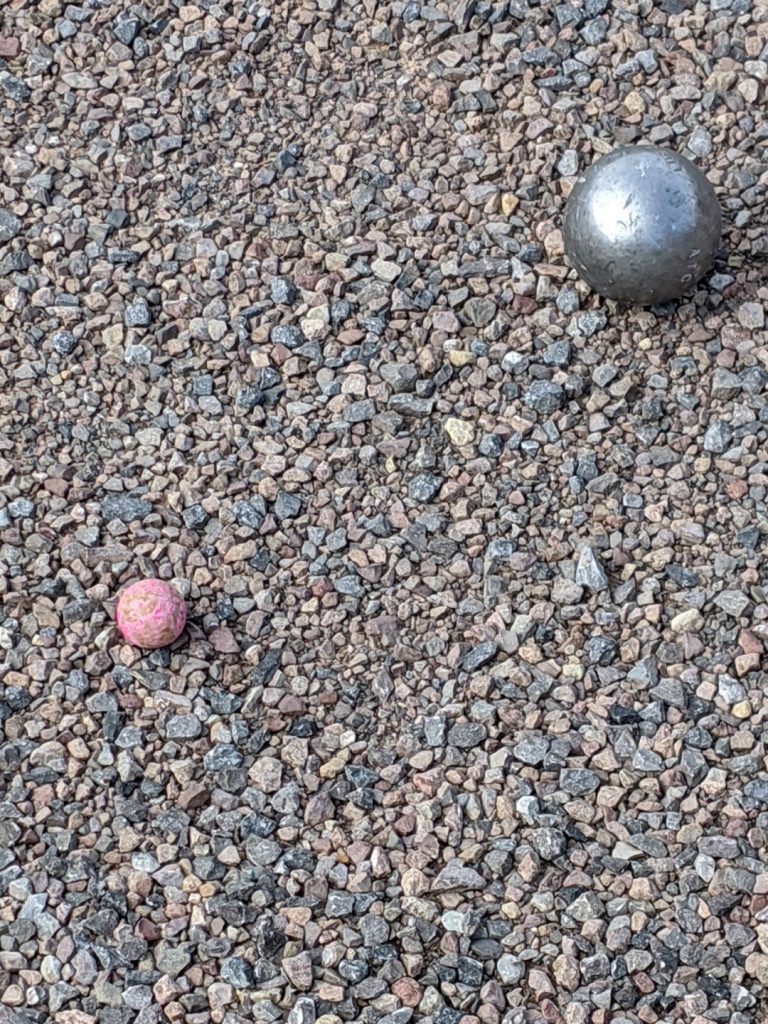 What El Pres saw in his mind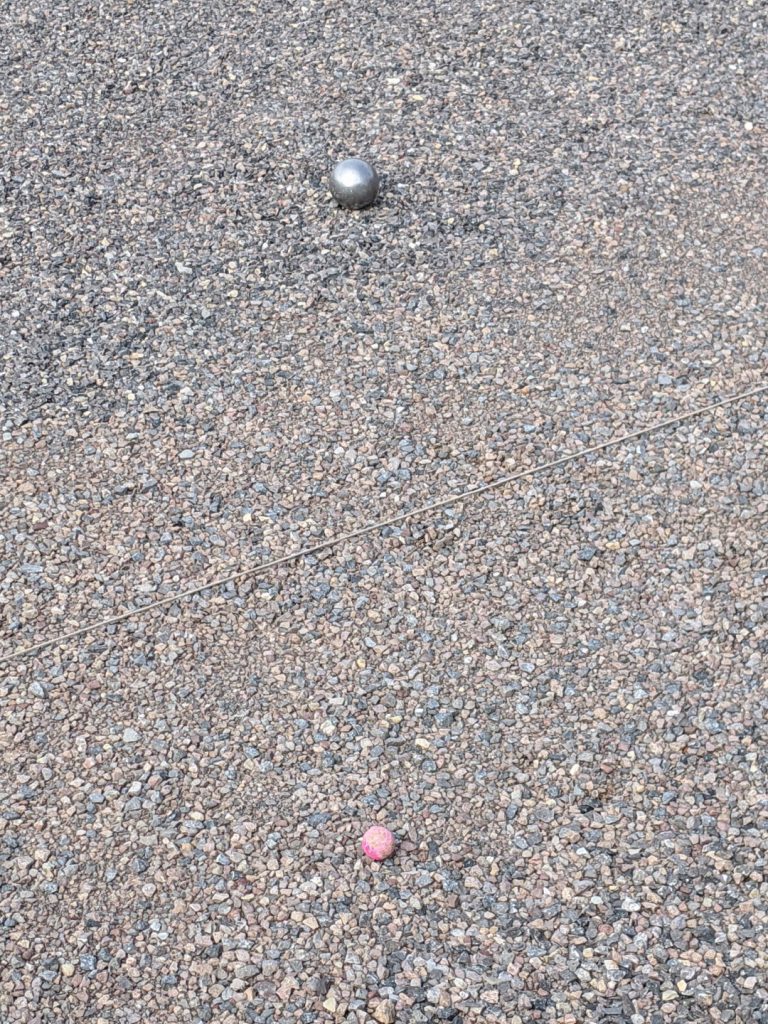 What Actually Happened – a Socially Distanced Boule!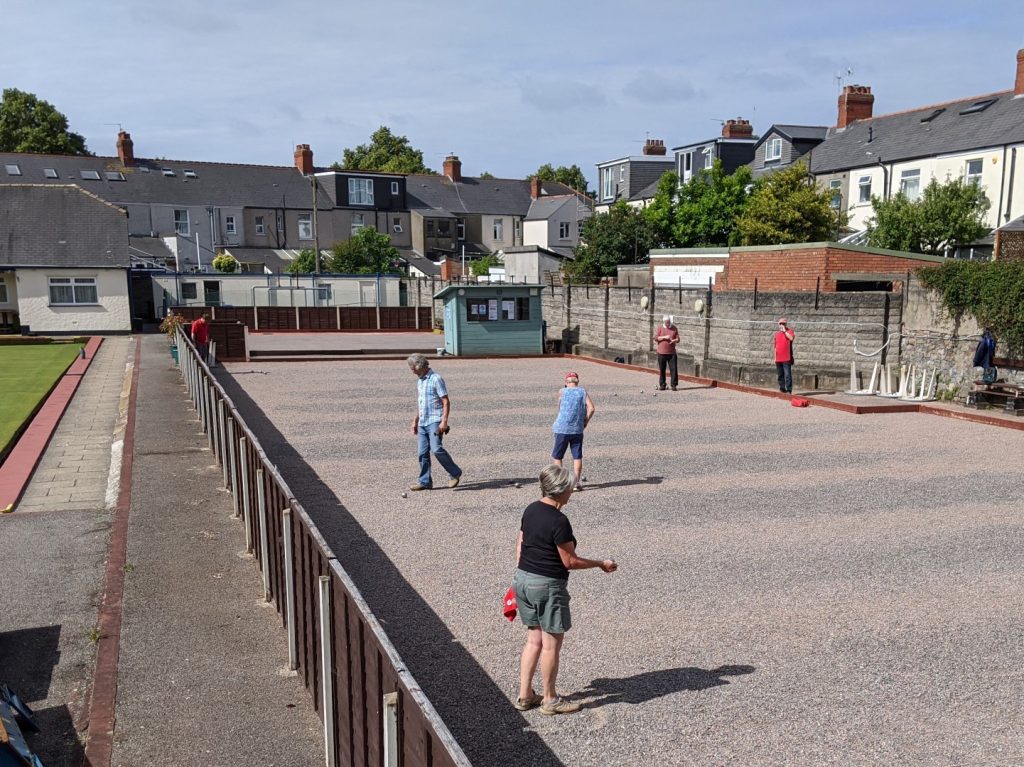 The Games in Full Swing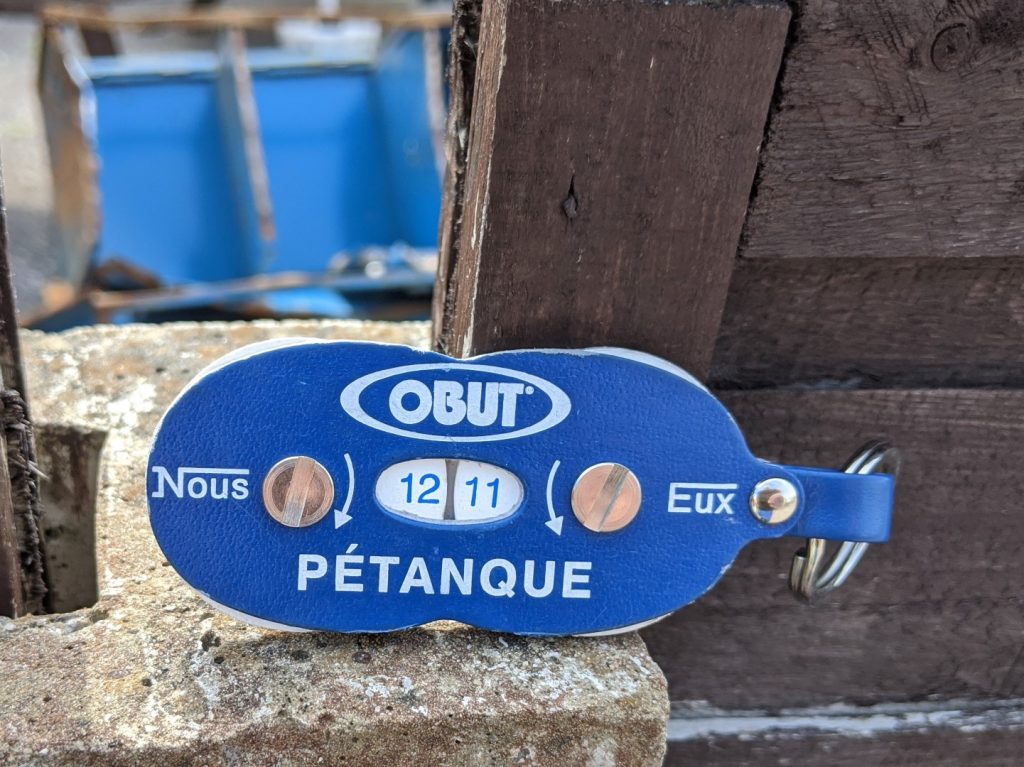 It's a Scoreboard Jim – but not as we know it!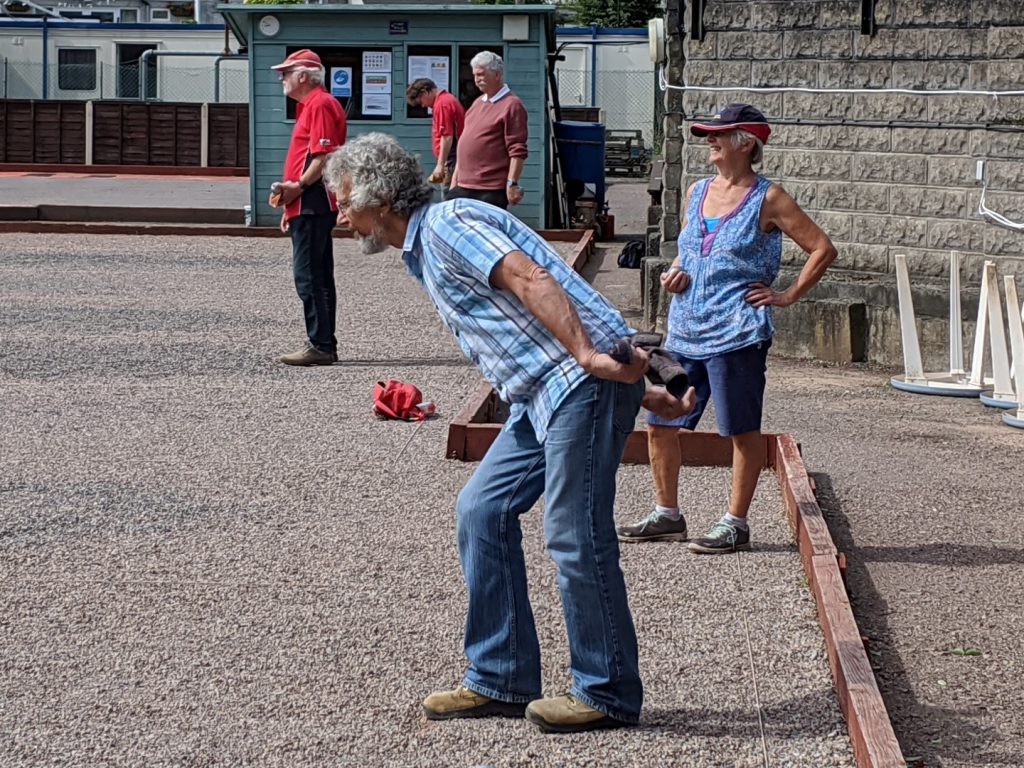 Is This Really Roger! (Jill Prudently Kept Her Cap On)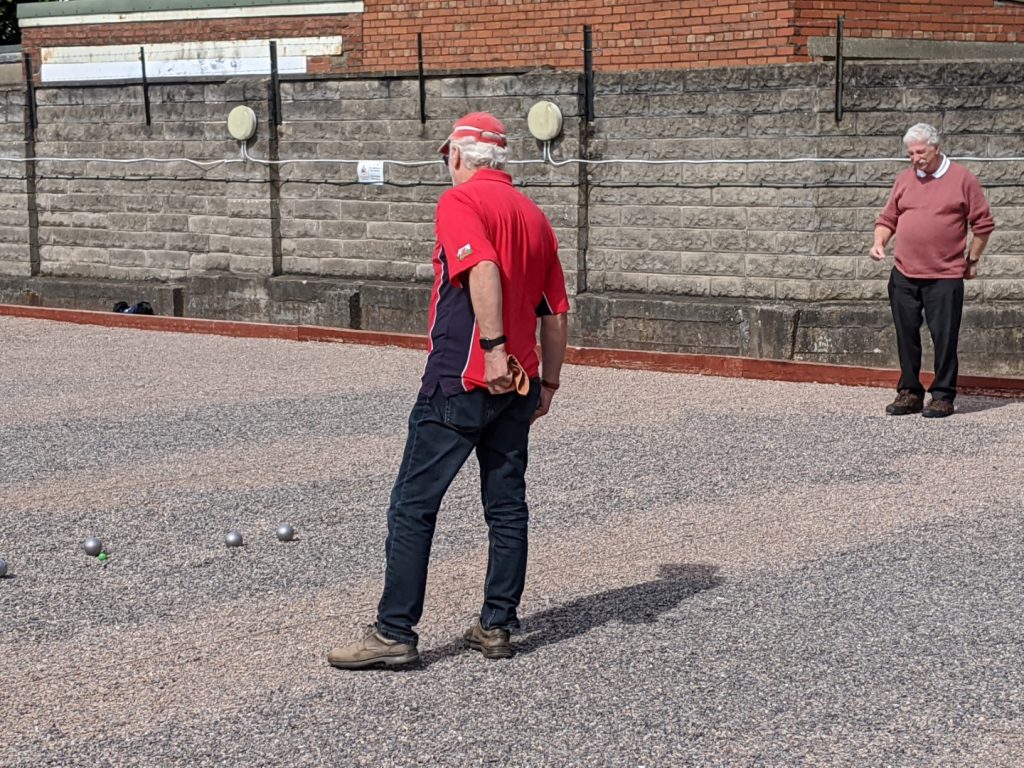 Not Sure Who Put the Boule on the Coche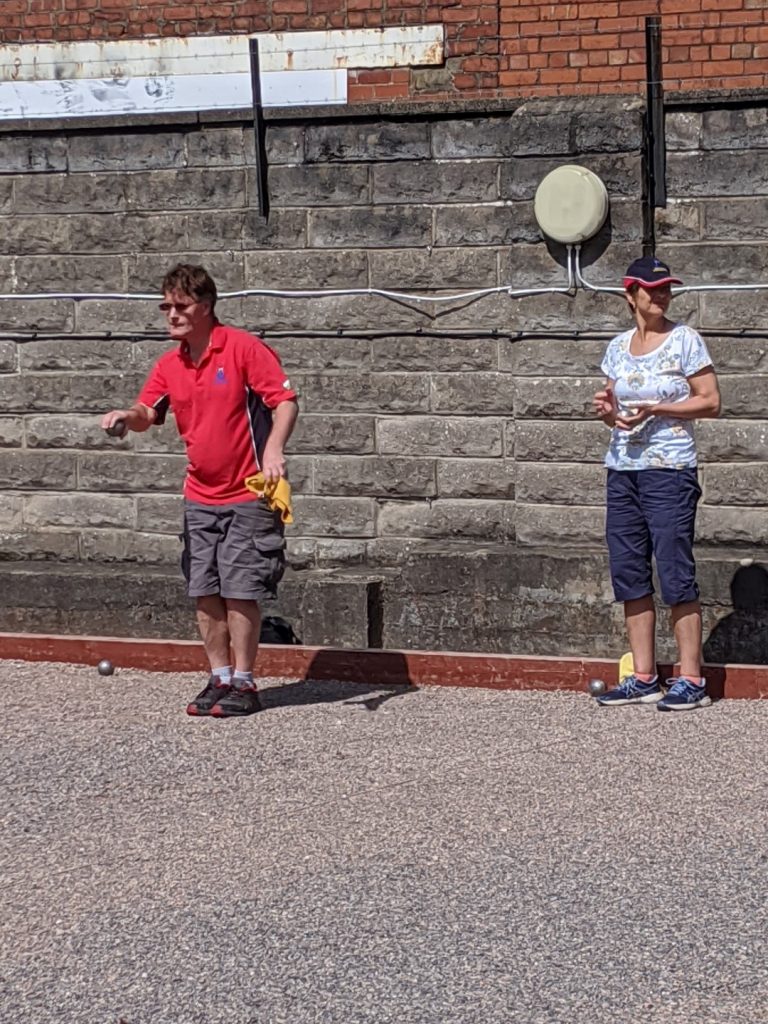 Gill, You're Not Paying Attention to Sean's Demonstration!