The 2021 Monkstone Open Doubles were contested today by 16 teams under leaden skies but, apart from a couple of very minor showers, the rain held off and we actually finished in the late afternoon with a hint of sunshine.
The morning competition comprised of 3 pools of 4 teams with the top 2 in each pool going through to the afternoon knockout and the remaining 2 teams going through to the Plate knockout. Most of the games went as expected with the exception of Amanda & Chris Jenkins who had a stirring win against Kon Tomczyk & Julie Bailey. The pool results were: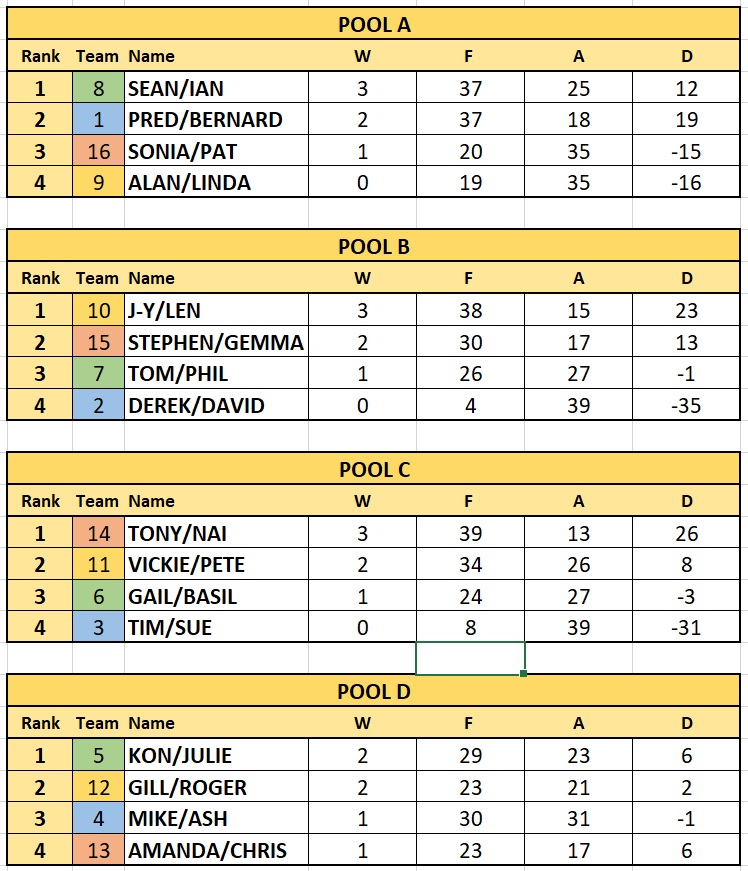 The afternoon saw the knockout phase of the competition with some excellent play from all teams. The main competition was won by Sean Smith (Monkstone PC) and Ian Bailey (SWBRC PC)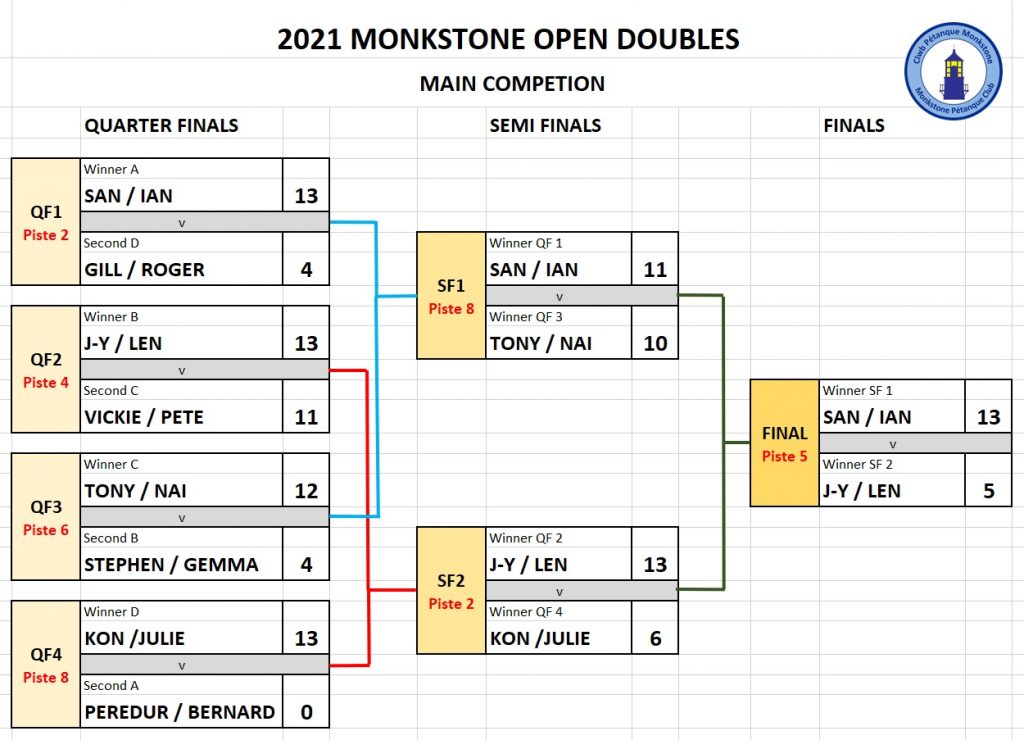 The plate competition threw up a final between 2 Monkstone teams, Amanda & Chris Jenkins and Tom Mills & Phil Roberts. The match was nip and tuck all the way through but Tom & Phil's experience finally allowed them to pip Amanda & Chris at the post. It was a great effort by relative newcomer Amanda and 2021 newbie Chris.