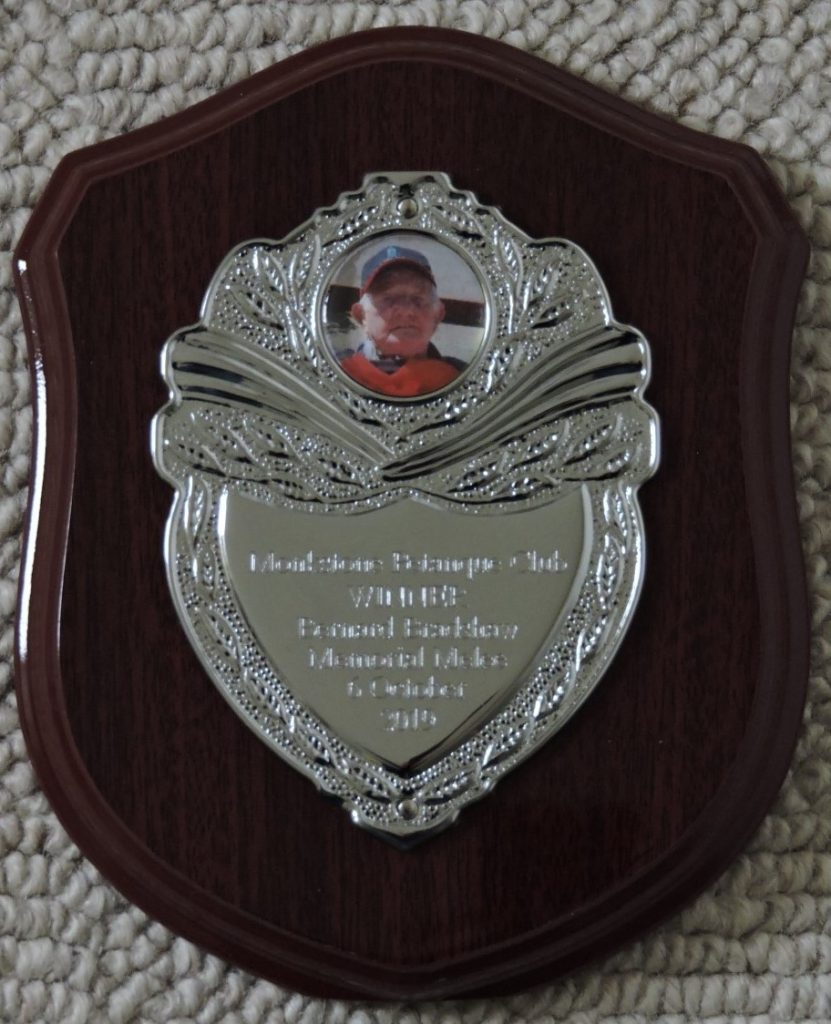 Earlier this month, Monkstone Petanque Club paid its respects to former member Bernard Bradshaw, who passed away earlier this year, in the form of a memorial melee.
Before things got underway though, the Club also paid its respects, with a few moments of silence, to our good friend Peter Westall of Maesteg PC who tragically passed away last month. Peter was also a former member of Monkstone PC.
The competition took the form of a 3 round melee run by President Mike Jones.
After Round 1 there were 4 players tying for first place with wins of 13-2 – Rose, Roger, Sean and Gill. Things were shaken up a bit in Round 2 with all three leaders losing. Only Rose managed to stay in the top 3 – first was Keith with +21, followed by new girl Jane with +16 and Rose on +15.
The position going into the final round was that only Jane & Rose could topple Keith but they would need to win by almost 13-0 and Keith would have to lose by a similar score. In the event this proved to much to overcome but all three carved out a win and there was no change in the top three. Final scores were Keith +34, Jane +27 and Rose +24.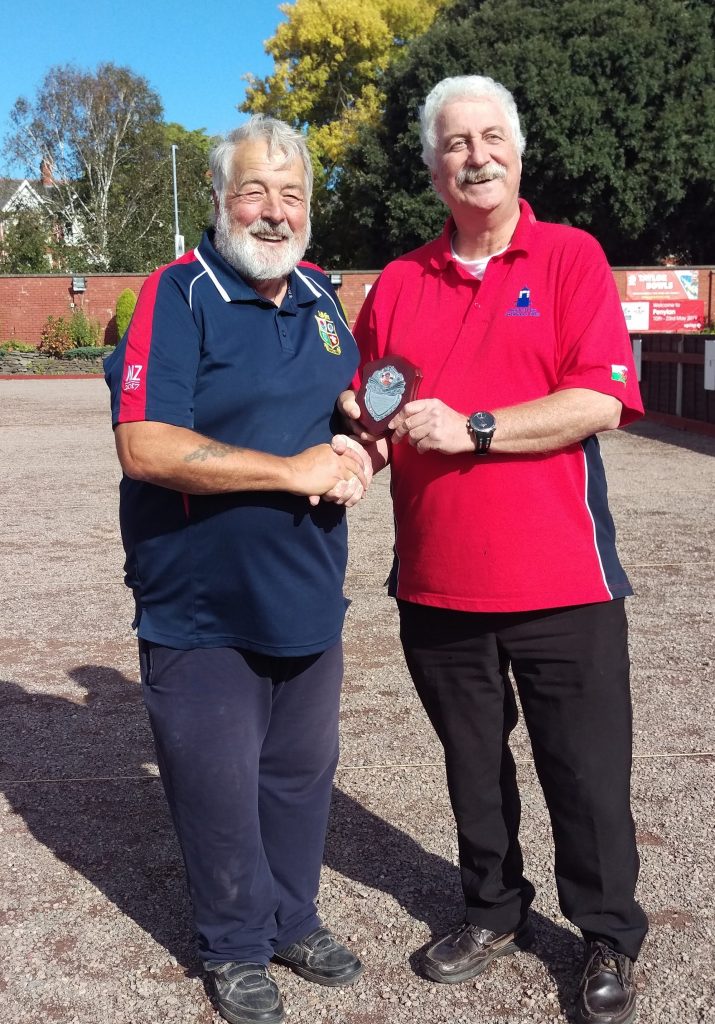 El Presidente presents the shield to Keith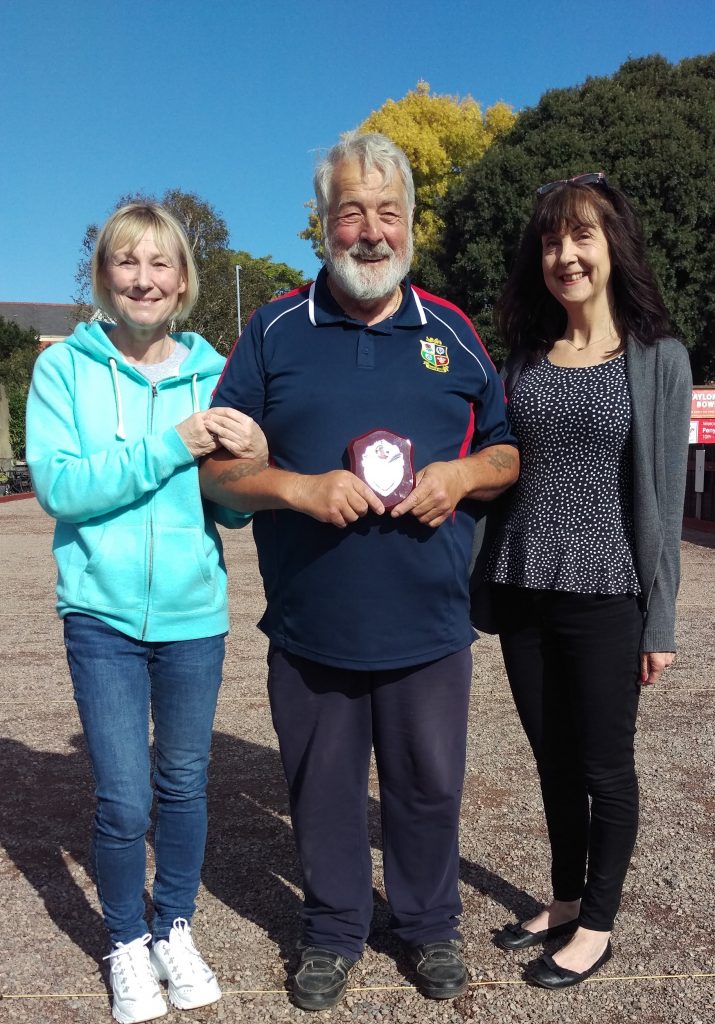 Jane, Keith & Rose