The day commenced with Tim Howard of Penarth PC thanking the Monkstone club for the use of their facilities for the Colin Ballett Doubles as Penarth no longer have use of the Kymin, the usual venue, and Monkstone had offered them use of our club.
Sixteen teams entered including four teams and two half teams from Monkstone – Sean & Phil, Peter K and Keith N, Vickie & Jayne, Roger Grif & Bernard plus Mike J playing with Tim and Tony S playing with Jean-Yves.
After the morning session with four pools of 4, Vickie & Jayne, Sean & Phil and Tony & J-Y got through to the Main whilst the remaining Monkstone players were in the Plate. These games were on a knockout basis.
In the first round of the Main, Vickie & Jayne made a remarkable comeback against Alan ? & John ?. Trailing 1-10, they started to pick up points and eventually ran out 13-10 winners.  Sean & Phil came unstuck in the first round whilst Tony & J-Y came through unscathed. Vickie & Jayne came up against Kon & Peter Westall in the semi-final and were overwhelmed, losing 3-13. Tony & J-Y came through against Len & Jeremy to set up a Final against Kon & Peter. The Final was a nail biting affair with the lead constantly changing and never more than 2 points in it. Tony & J-Y were leading 10-9 when they finally succumbed and conceded 4 points in the final end.
In the Plate all the Monkstone players got through the first round setting up semi-finals with Keith & Pete playing Mike & Tim whilst Roger & Bernard were up against Barbara & Richard from Caerleon.  Keith and Pete came through 13-9 and then sat watching to see who would be their opponents in the Final. Roger & Bernard played a very tense game against Barbara & Richard where both teams had a chance to close out the game but the spoils eventually went to Roger & Bernard by 13-12.
So it was on to an all-Monkstone Final in which Keith & Pete took an early lead but were pegged back and it was very close until, with the score at 10-10, Roger and Bernard managed to sneak 3 points to run out winners of the Plate.
The presentations were made to the winners & runners up by Simone Ballett, the widow of the  ex-Penarth player after whom the competition is named.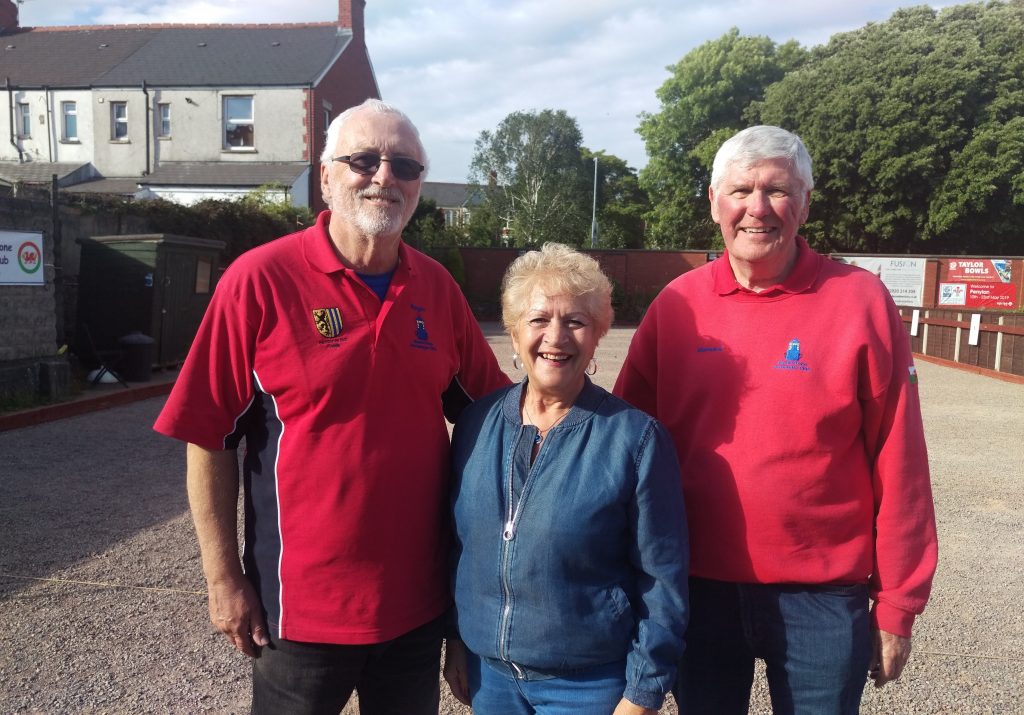 Plate Winners, Roger & Bernard, with Simone Ballett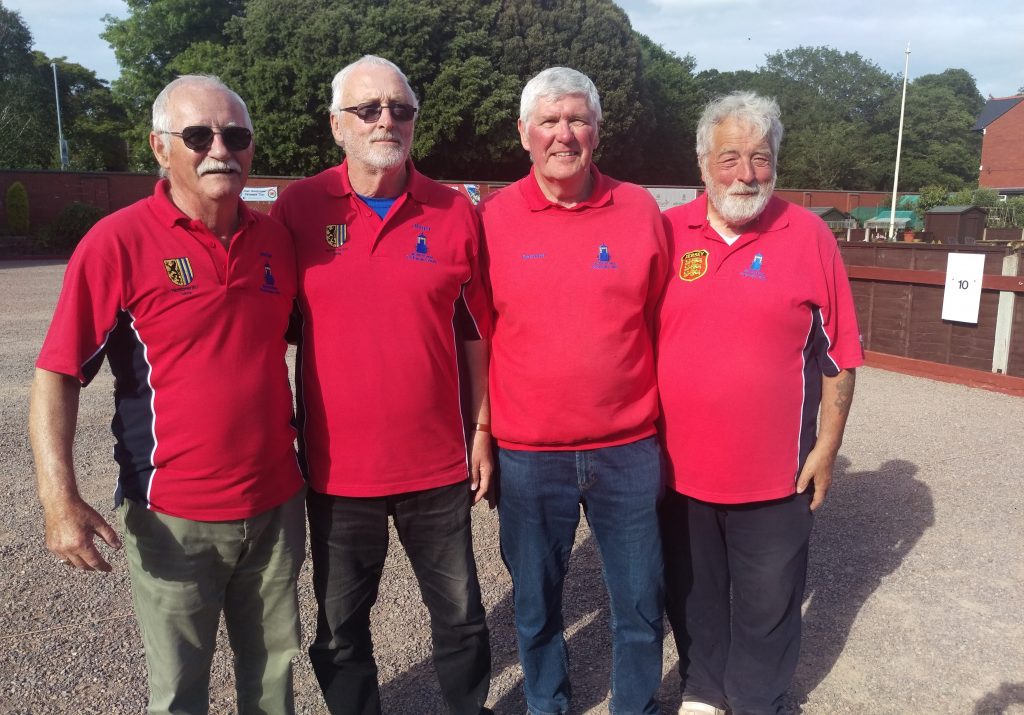 Pete, Roger, Bernard & Keith – Plate Finalists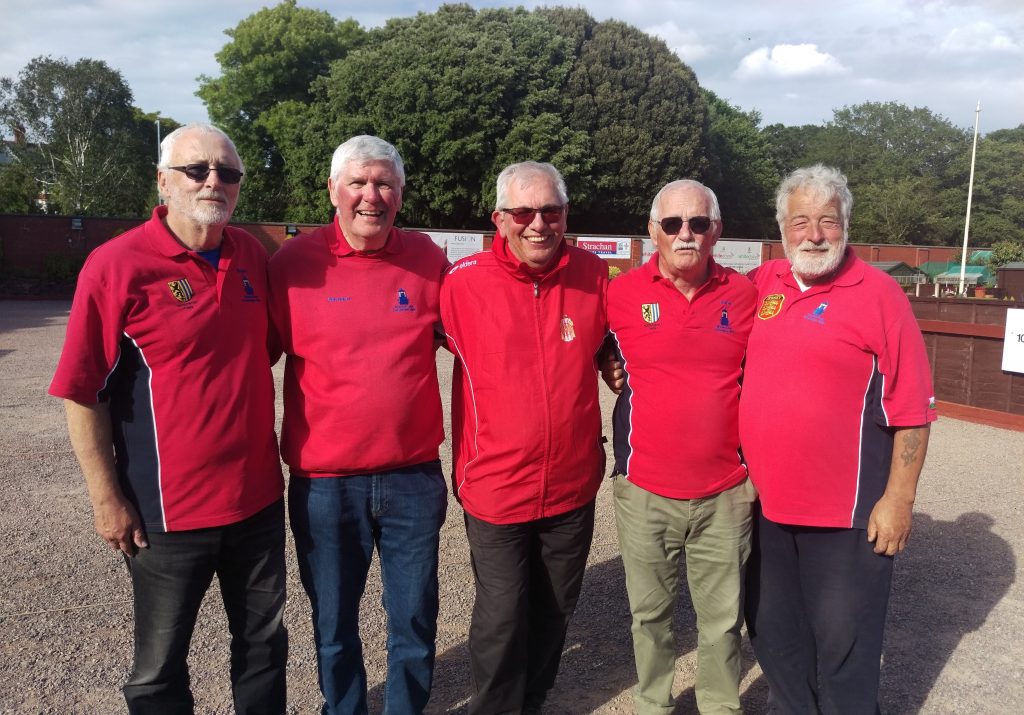 All the Monkstone Finalists
Roger, Bernard, Tony, Pete & Keith